Crossing the BAR:
Barbara Ann Townsend Winsor (1947-2011), friend and colleague, died on the 29th of September after a prolonged illness. She had just returned from a Jacques Monod conference which we had co-organized on the "Molecular basis for membrane remodelling and organization". Barbara is survived by her three children: Celia, Jessica and Stephan; and her husband, Maurice Goeldner.
In the opening speech of the conference Barbara told of using snares to catch rabbits, belying the fact that her formative years were spent in Canada. Aspects of Canada's history and her childhood there often featured in her conversation and one readily learned that she was very proud of her Canadian heritage. Having studied Genetics at McGill University, Montréal, Barbara later moved to Strasbourg, holding various positions there before joining the Department of Molecular and Cell Biology at Strasbourg University, where her group focussed on the actin cytoskeleton and intracellular trafficking. The conference we organized could be interpreted as a summary of her interests, which lay on the interface between actin dynamics and membrane dynamics. She made a major contribution to the development of this field by recognizing the importance of Arp2/3 and WASP in yeast endocytosis, locking together actin polymerization and membrane dynamics. Latterly she became interested in the function of BAR superfamily proteins in yeast.
Below are the tributes and thoughts of her scientific colleagues and friends, many of whom attended her last conference in Roscoff. A frequent refrain from her colleagues surrounds how she managed to show a constant smile in the face of suffering. It was remarkable that on her arrival at the conference she was beaming with pleasure. She showed a similar resolve right throughout her chemotherapy treatments even after the point where the therapy was not going well. Right to the end she wanted to be fully involved in the conference and I think she managed this because of the support given by her family. At the conference her health deteriorated but still many did not know of her illness because of the genuineness of her smile and her interest in the details of the proceedings. She moved with ease from conversations about science to those about her family and constantly talked of how proud she was of them. She often mentioned how worried her husband was for her attending the conference. In some ways the Roscoff conference was a celebration of her life's scientific achievements. She wanted to unite people together and provided a caring and supportive atmosphere in order to achieve this.


Barbara's untimely death once again causes us to reflect on the purpose of our work in the light of the brevity of life. Yes we are privileged to study life in all its complexity and we can view life as a beautiful tapestry but, as with people, there are often things that the face can hide . Her conversation often raised questions, including: what is beyond knowledge? Is there a greater common purpose, not just common good? What is the purpose of life?
Barbara chose to exude a very personal message in her life, putting relationships before the accolades of fame and papers. She chose to love people rather than let the futility of competition wear these relationships away. She may have wondered about the significance of life, but she left us in no doubt as to the significance of hers. Goodbye Barbara
Harvey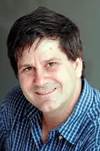 Dear Barbara, you have been a fantastic colleague and friend ever since we first met at Roscoff in 1998. It has been fun and fruitful working together with you all these years to unravel the complexities of the living cell. Your warm personality, sense of humour, strength of character, keen scientific intellect, and impressive knowledge of science have been an inspiration to me and to others. You are my hero and I will miss you deeply. You have helped so many people in so many ways during your life. You showed great courage and spirit to keep working, contributing, and making a difference even as your health failed.
Goodbye Barbara.
May you now rest in peace.
Alan.
(Alan Munn, collaborator and coauthor with Barbara from Griffith University, Australia)
---

I am still under shock. I happened to know Barbara quite well and liked her a lot.
I organised a one week course for PhD students at the Curie Institute. Barbara gave a lecture there and was the only speaker, who decided to spend the whole week to listen to all the other speakers. She was very humble and just wanted to learn like the students.
I also remember a recent Habilitation committee, last year. It is like a PhD committee but for established researcher, this is what grants them the official right to supervise PhD students. Barbara was the president of the jury. So she had to distribute the turn in asking questions. She was quite stressed by the situation, perhaps more stressed than the candidate. At the end of the presentation, when she had to open the discussion, she took a fragile equilibrium on the two back legs of her chair and fell backwards ! It was a very unique way to open the discussion ! Everyone could not help it and just laughed, including Barbara, who fortunately did not hurt herself. All the pressure was released. And a lively discussion started...
I had no idea Barbara was so sick at the conference. In retrospect indeed she was not as present at the lectures as you expect from an organizer. But now with this terrible news, I am impressed by her implication into the organization of the conference until the very last moments. Sympathy and regards to the family.
Sincerely,
Alexis Gautreau (CNRS, Gif-sur-Yvette)
---

I am very sorry to hear the news about Barbara. She approached her science with such amazing curiosity, zest, intensity, and, perhaps most importantly, always with a sense of the greater community. As such, she definitely made a major impact in the yeast world in the fields of actin and signal transduction -- two very intense and competitive areas -- and she did so in a wonderful combination of intellect, personality, and creative fun. I was lucky enough to spend a few days with them during a thesis defence several years ago and it was one of the most memorable visits because it was filled with science, music, food and the most wonderful people, especially Barbara's family, all of whom clearly loved her so dearly.
We will all miss her terribly. I am so sorry to hear about this news.
Charlie (Charles Boone, University of Toronto, Canada)
---

It is not possible to overstate the impact that Barbara's research accomplishments had on my own research and on research on the yeast actin cytoskeleton and its role in endocytosis. Among her most influential findings was her demonstration that the Arp2/3 complex is involved in yeast endocytosis and, in 1999, her lab was one of several make the very important discovery that WASP interacts with the Arp2/3 complex. She was involved in many other key discoveries. Once Barbara came to Berkeley for a visit in my lab. Her enthusiasm for science was infectious. She spoke fondly of her family and her Canadian roots.
I remember fondly swimming in a lake with her one hot afternoon during the Plant and Fungal Cytoskeleton Gordon conference at the Proctor Academy. A student from a lab working on projects closely related to her projects was climbing a tree and swinging on a rope high over the lake before letting go and plunging into the water. She joked that "one likes to see one's competitor jumping from high places into shallow water".
I will miss her, but take some comfort in knowing that the her discoveries and the excellent students she trained will continue to move the field forward for years to come.
David Drubin (Berkeley, USA)
---

This is really sad news I'm so sorry to hear. I was lucky enough to speak to Barbara for at least half an hour during my poster session on Sunday. We had a really long discussion, firstly about the work I was doing, then we spoke about being a scientist and a mother, and how to combine the two. I have a six month old daughter and 4 year old step son, and I was eager to know how it is possible to be a successful scientist as she was, as well as having time for family life.
She was very open and candid with me. She told me all about herself when she was younger and starting out in science, then how she decided to have children, she mentioned her two daughers which were born first, how she dealt with organizing the family / daycare / school / household / work and how she was a taxi for awhile (as I think all mums become at some stage!) She said it was difficult but very rewarding, and she wouldn't change any of it. Then she said around 10 years later they had the fortunate surprise of having a third child, this time a boy. She said she was surprised at first, having not expected it, and having passed the 'baby phase' as her children and her friends children were growing up, but she said it turned out to be one of the best surprises ever! She spoke so proudly and fondly of her family and her children, their different interests growing up, how they learnt to be bilingual in English and French, the careers they had chosen, and even hoped to encourage her children to go to Australia one day (where I am from). She spoke about winding things up in the lab, and dealing with her illness, and although she must have been suffering she didn't show any signs of if. Of all the people I met at the conference the conversation I had with Barbara was the most memorable by far, and her insight and advice into family life as a career woman will stay with me forever. She showed me it is possible to be successful at both, and I hope I can follow in her footsteps.
Condolences to the family.
Sincerely
Belinda (Dr B Cowling, IGBMC, Illkirch, France)
---

Believe me when I say that only by reading the subject of your mail I started crying. I met Barbara for the first time at Roscoff but she is one of those persons that is like if you knew them since forever. I had the pleasure and the honor to be her "driver" and to share with her not only science but also some everyday life talk as if we were old friend. I could see her suffering but nevertheless going on. I think she was a great lover of science and of life and that she is the example of how to face life whatever it happens.
There is a song from one of my favorite group (Depeche Mode) that says:

"......Angels with silver wings
Shouldn't know suffering
I wish I could take the pain for you
If God has a master plan
That only He understands
I hope it's your eyes He's seeing through......"

I think really that Barbara is one of those Angels
Sincerely
Andrea (A. Disanza, IFOM, Milan, Italy)
---
Tributes will be given in memory of Barbara at:
26th European Cytoskeleal Forum, organized in Italy between Oct 29-Nov2nd 20011 by Gerogio Scita and Michael Way
The next conference in the Jacques Monod series that Barabara and Harvey started, to be organised by Bruno Antonny and Pekka Lappalainen
The "Club Exocytose Endocytose", a French association of scientists who organize a yearly meeting, will have in May a special session in memory of Barbara.
---

Tu as été, tour à tour, ma superviseur, ma collègue, puis mon amie. Avec mes meilleurs souvenirs !
Stéphane Gasmann (University of Strasburg)
---

While driving Barbara at the last conference in Roscoff, I had a privilege to directly experience directly her contagious, genuine and unrestrained passion for life and science.  We will miss her tremendously. Ciao Barbara, Giorgio
---

At one of the poster sessions of the conference, Barbara came up to the poster of a young enthusiastic yeast researcher working on BAR domains. He had just started to go through his poster with me when she joined us. She had a lot of information to give him, and to me as well!, providing insights and suggestions for his work. We had a very lively and productive discussion, and I left them as she went into depth describing an approach he was interested in pursuing. The first evening of the conference, I was happy to see Barbara looking so good, although she did ask me to carry her computer up the stairs to the lecture hall for the first session, featuring the keynote speaker for the conference, Jim Rothman. Barbara's introduction was captivating and witty. Barbara was present throughout the meeting, right to the end, where I was part of a long line of people saying goodbye to her. She was positive and optimistic, as always. Barbara's dedication, despite her personal trials, to this wonderful conference that so many of us found particularly enriching, is an inspiration. At the conference, the first Conference Jacques Monod in the relatively new field of membrane remodeling mechanisms, participants decided to have a second meeting, with the goal to continue this series into the future. In an emerging field with many young scientists, it may well end up being one of the founding conferences for this field, and hence Barbara's involvement and networking will be felt for many years to come.
In Sympathy
Cathy (Cathy Jackson, Institut Jacques Monod, Paris)
---

I am really shocked to hear that Barbara has passed away. In fact, I was with her on my way back to Paris and we talked a lot about science, family etc. She looked very tired and became very ill when we arrived at Paris, and needed help to move for her connecting flight. I saw Barbara off at the departure gate and asked Air France staff to take care of her. This was the last moment I talked to her.
I really appreciate that she has spent her important last moment for talking with me. Although her passing is a big loss for our community, her passion for science will stay alive in our minds.
Sincerely,
Tetsuya Takeda (Cambridge University, UK)
---

Barbara had nice words for me on Wednesday last when my name was suggested for the organization of the next meeting on the same topics. I'll try to follow her way : best science and warm welcome.
Bruno (Bruno Antonny, CNRS, France)
---

My warmest and most sincere condolences to Barbara's family. Her participation in the entire conference as well as kindness and willingness to help everybody was striking. I would have never even remotely have considered her as ill.
Nikos (Dr Nikos Hatzakis, Nanoscience Center, University of Copenhagen)
---

This is really sad news. I had a long chat with Barbara on the terrace of the Gulf Stream. She was very happy to talk about science and reflecting on the past of her lab.
Sohail (Prof Sohail Ahmed, Institute of Medical Biology, Singapore)
---
This is indeed very sad news, and I am chocked since nothing could led me think that she was indeed very ill. I can only sympathize with her family, and I surely acknowledge her input in this fantastic meeting we just had. My respectful condolences to her family,
Aurelien (Prof Aurelien Roux, Biochemistry Dept, University of Geneva)
---

Our most sincere condolences to her family
Dimitris (Dimitrios Stamou, Nanoscience Center, University of Copenhagen)


---

This is really sad news. I would have loved to see Barbara around on many more occasions to come. She has been always a very warm-hearted person. I would have wished her family to see her on the conference, caring so much about everyone and everything - even more when knowing how much strength this must have taken considering her illness. My heartfelt sympathy go to her family,
Britta (Prof B Qualmann, Friedrich-Schiller-Universität, Jena, Germany)
---

This is terrible news and I think that we all feel bad. I could not guess that Barbara was ill if I had not been told. I can only say that the conference program, the organization and the talks were all perfect and very inspiring.
My sincere thoughts go to her family. This is very hard time to live.
Patricia (Prof Patricia Bassereau, Institut Curie, Paris)
---

I was very sad to receive the message that Barbara has passed away. I learned to know Barbara during the conference, but she gave a strong impression to me as a most thoughtful, caring and generous person. I wish to express my sincerest condolences to her family. Lennart Brodin (Karolinska Institutet, Sweden)
---
This is indeed bad news. Barbara certainly put her all into the complete conference showing indeed how much the conference meant to her.

Oli Daumke (MDC, Berlin)
---

I feel so sad. Barbara was so elegant and I didn't notice that she was sick during the conference. I would like to tell her that she was like a rose flower with elegance in the conference. Now I can imagine how hard it was for her. The conference was really great, exceptionally fruitful, exciting, and comfortable. I hope she noticed that she organized one of the best conferences ever. Sincerely Ayako (Ayako Yamada, Curie Institute, Paris)
---
I'm stunned! I still cannot believe that Barbara was that ill. The meeting was really excellent, it was one of the best to which I have attended lately, and ranks much higher than many Gordon conferences. You and Barbara must be proud, and she must have been very proud that she took it to completion.
Felix (Prof Felix Rey, Institut Pasteur, Paris)
---

I am very grateful to Barbara Winsor for having organized this fabulous congress where we had very great Science in a fantastic place.
All my condolences to her family.
Nathalie (N. Sauvonnet, Institut Pasteur, Paris)
---

What a shock! I noticed that she had trouble with the staircase, but I had no idea that she was so seriously ill. My condolences go to her family. She did a tremendous job in organizing a great meeting.
In sadness,
Tom (Prof Tom Rapoport, Harvard Medical School, USA)
---

I would like to present to the family of Barbara my sincere and profound condolences. Her goodbye for me was an unforgettable smile on a sunny afternoon while she was sitting in the sun on the stairs outside of the Gulf Stream building.
Goodbye Barbara
Oussama (O. El Far, Université de la Méditerranée, Marseille)
---
I feel really sad and shocked. She looked so happy and positive about everything that I could have never imagined she was so ill. I am sure she wanted to make her last print on earth and she certainly did.
I was listening to the song "a cette voix...je crois entendre encore" form Bizet (may be not a coincidence, who knows) when I received the news. I will remember her every time I listen to this song since this has impacted me significantly as I was not prepared for this terrible news. She was certainly a strong and good person from whom we all could learn how to face life under the circumstances she was. I hope the family and friends seal this wound soon.
Sincerely
Asier (Dr. A. Echarri, CNIC, Madrid, Spain)
---
Please accept my heartfelt condolences, I am so surprised to learn of your loss. I had the great pleasure to sit next to Barbara at the Roscoff meeting, and to enjoy her company at breakfast as we stayed in the same hotel. Just on Tuesday morning we stayed a bit later and she told me the whole story of her career, mixing family and science. I was enthralled, and so struck by her positive attitude and her decisions at every step of her life to go for the essentials. Of course, this led her work to be ahead of its time, as only in Roscoff did some of her ideas, that she had planted as she went, start to return to her as the fruits offered at the meeting. I think she was very pleased and gratified with the conference. She loved to chat during the talks, even though we were in the front row, and she had a really good time. She showed me a short cut to the lectures that still got us there on time despite our late breakfast. I feel honored to have spent so much time with Barbara at Roscoff, even though I just met her in person this week. Her love for all of you was clear and strong. She is about the best role model I can imagine for young scientists, and I am so glad that so many of them got to meet her. She will be sorely missed.
In shock and sad,
Joshua Zimmerberg (NIH Bethesda, USA)
---

She is a Great woman and she is exactly the scientist whom I want to be.
Sincerely
Sicai Zhang (University of Duesseldorf in Germany)
---

This news is a very big blow. Thanks to her, the Roscoff meeting was indeed a very pleasant and stimulating one. It is a big loss for the French and international membrane trafficking community.
David (David Perrais, University of Bordeaux)
---

Madame, Monsieur,
C est avec une immense tristesse que je viens d'apprendre le décès de Barbara. Je garderai en mémoire une femme très agréable et chaleureuse dont j ai eu le très grand honneur de pouvoir échanger nos visions scientifique et humaine pendant la très récente Conférence CNRS Jacques Monod.
En ces moments difficiles, je souhaite vous adresser mes respectueux sentiments et toutes mes condoléances.
Alexandre Grassart (University of California Berkeley, USA)
---

I am shocked by this message. The Roscoff meeting was one of the most interesting meetings I have attended in my more than 30 years of scientific activity. Not only the science and the location were superb, but the overall atmosphere created by the organizers greatly contributed to its success. I will always remember Barbara's gentle, warm attitude and her smile
Sincerely
Pietro (Pietro DeCamilli, Yale, USA)
---

I cherish Barbara's efforts in organizing what I found to be an outstanding meeting.
William Rodgers (University of Oklahoma Health Sciences Center, USA)
---

O, God! I just helped her to come to the hotel Ibis before the final dinner. She felt a bit tired and had problems to breathe. We came to the lobby, sat down, and talked. She felt very happy and proud that the meeting was a success and that she accomplished something very important for her. She told me about her plans... How short is our life.
My deepest condolences to her close ones. Barbara was a wonderful person.
Oleg Shupliakov (Karolinska Institutet, Stockholm, Sweden)
---

Barbara certainly put on a brave face. We chatted about her family home in New Brunswick where she and her sisters gathered for holidays or vacations. It will be a sad Thanksgiving for her family this year. She will also be missed by many of us in her extended scientific family. It seems Barbara has played a key role in bringing together this group of scientists since the first meeting. We should certainly pay a very special tribute to her at our next gathering.
Peter (Peter Greer, Queen's University, Ontario, Canada)
---


These are really sad news. It is difficult to imagine, because she participated very lively at the banquet dinner conversation at our table!
Winfried Weissenhorn (EMBL, Grenoble)


---

How sudden and sad. I had dinner at her table Tuesday evening, she was happy of how the meeting went. I would like to say thank you to her for sharing her precious time with us.
Sincerely
Ana-Maria Lennon (Curie Institute, Paris)
---

It is tremendously sad that Barbara passed away so soon. I was really happy to meet her when I arrived last Saturday and now she is gone. It is so sad! Condolences to her family
Sincerely,
Pontus Aspenstrom (Karolinska Institute, Stockholm, Sweden)
---

I am really shock. I knew she was ill but I was not really expecting such a sudden end. She was still so active at the conference!, talking about finishing a Ph. D. Thesis and small projects before retirement next year. My condolences go to the family. She was active and energetic till the last minute. In terms of her contributions to science it might not be so well acknowledge that she was the first to show a role for WASP and the Arp2/3 complex in endocytosis.
Sincerely
Maribel (Geli Fernandez, Institute for Molecular Biology, Barcelona, Spain)
---

Oh no! This is so so sad... Gary and I were speaking with her just before leaving the conference... she was so sweet and was so happy that everything went so well during the conference...
Maria (Maria_Jose_Sanchez_Barrena, Instituto Rocasolano-CSIC, Madrid, Spain)
---
I learned to know Barbara through several conferences, and it was always great to discuss with her about science and life. The last time I met her was in Roscoff, perhaps at the best meeting that I have ever attended. She did truly amazing job in organizing this meeting and making the atmosphere of the conference so friendly and enjoyable to the participants. As always, it was great to discuss with her at the meeting, and I was truly impressed to learn how much she cared about the future of her students and the research field. The researchers in the actin cytoskeleton field will greatly miss her warm personality, her creativity, and important scientific contributions. In Sadness, Pekka Lappalainen (Helsinki, Finland)
---

Oh, this is very sad news, and very surprising to me as well. I got the deep impression that she was very serious about the conference and very passionate. My warmest regards go to her family. She obviously loved science and the scientific community so much, that she gave her remaining energy into this meeting and shared it with us. It reminds me of an actor who said that the most fortunate death he could think of is dying on stage in the middle of a good performance.
Sincerely
Matthias Geyer (MPI Dortmund, Germany)
---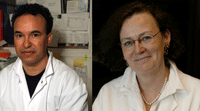 We would like to express our deepest sympathies to Barbara's family and friends. We recognize with admiration her energy and stamina which clearly shows her determination to see her commitment through. Indeed, thanks to her dedication the meeting proved a great success.
Our hearts go out to all her former colleagues and we would like to offer our most sincere condolences during this difficult time.
Christine (Petite) and Saaïd (Safieddine) (Institut Pasteur, Paris)
---
This is tragic news, I did not know of Barbara's illness. I would like to thank Barbara for organizing this wonderful meeting so efficiently, which I will keep in very good memory.
My sincere condolences to her family.
Rainer (Dr Rainer Beck, Yale, USA)
---

I am so sorry to hear this. Barbara seemed to be in such a peaceful and friendly mood that one could not possibly imagine that she was so sick and knew about it.
Only rare people can be so brave.
Misha (Michael Kozlov, University of Tel Aviv, Israel)
---
I am very surprised to hear this sad news. I had no idea that she was very sick. She looked very chic and elegant to me and the elegance she had did not give me any hint of her illness. I just hope that she enjoyed the conference and had peace by finishing the conference in such a successful way.
Sincerely,
Naoko Mizuno (MPI of Biochemistry, Martinsried, Germany)
---

I have very much enjoyed the friendly and open atmosphere of the meeting and all the exciting science. And I remain very grateful to Barbara for what she did to organize and run this meeting and to create this atmosphere. Leonya Chernomordik (NICHD, NIH, Bethesda, USA)
---

I am absolutely shocked. The conference was great, absolutely well-organised and I learnt so many new things. I had also the opportunity to meet a lot of people and to have a clear head about what I really want to do in my life.
I just can say thanks to Barbara for all of this.
Alessandro Pagliuso (TIGEM institute, Naples)
---

I am greatly saddened to hear that Barbara has passed away. I have met her for the first time at this week's meeting in Roscoff. She made me feel very welcome in her scientific community, which was new for me and I will remember her as a warm-hearted host.
In sympathy
Stefanie Oess (Frankfurt University)
---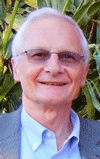 We were shocked to hear this tragic news. I had noticed that Barbara looked particularly wan on the last day of the meeting and felt that she was at last in a position to rest.
After the reception and evening meal on the first night of the meeting Barbara mentioned to me that she would need a ride to the session because she had difficulty breathing on long walks. During the meeting I talked with her about her illness and learned that the she was on high dose chemotherapy. I realized that her future was bleak. Despite this, as a charming and interactive vice-president, she kept up a tremendous front during the meeting right through to the end, when one could tell from her pallid complexion that she should have been resting. I am left with thoughts of a highly courageous and committed woman who, with great dignity, made an extraordinary effort on our behalf. It was a shock to hear the news of her untimely death at the end of the truly magnificent meeting that she was instrumental in organizing. My thoughts are with her family and friends at this time.
Sincerely,
Richard Stanley (Albert Einstein College of Medicine, New York)
---

As an outsider in the field of the conference, it was last week that I met Barbara for the first time. I spoke to her three times and it was a pleasure to talk. I felt she was a warm and caring person. When I asked if she would be joining us for the island visit on Monday afternoon, she mentioned that she was not so well and preferred to stay in the village of Roscoff. I said I hoped she would enjoy the afternoon nonetheless, and she was sure that she would. She looked very happy at the conference.
I was very sad to hear that she passed away so soon. I would like to give my warmest regards to her family and wish them the strength they need to deal with this loss.
In sympathy
Sander Groffen (University Amsterdam, The Netherlands)
---
I would like to express my sincere condolences and send my thoughts to Barbara's family in this difficult time. Her passing is a such big loss for the scientific community.
Sincerely,
Maria Rompf (PhD student, Mayer Lab, Switzerland)
---

It is a really sad news, and I am really sorry about hearing that. I did not recognize that she was in such a situation, and I am really surprised by the news. I did not talk much with her at Roscoff, but Barbara told me that it is a really pleasure that I attended there, and I expressed my thanks to her. I also sincerely thanked to her effort on the conference. It was a great pleasure for me that she showed the picture of Tadaomi, Petro, and Harvey at the opening remark. My condolences go to the whole family.
Sincerely yours,
Shiro Suetsugu (University of Tokyo, Japan)
---

It is so sad. I had a little chat with her. She said 'Harvey is so nice to organize this meeting'. We had talked about the different PhD defense system in different countries. She is such sweat, kind and easy-going lady. It is a big lose for the family and all of us. I couldn't express my feelings for this. We had a so great meeting, thanks for you and Barbara.
Hongxia Zhao (Helsinki, Finland)
---

I feel very sad. I remember saying her good bye on Wednesday and hoping that she will go on with her fight against the disease.
She was just admirable until the end and the French scientific community will miss her a lot.
Bruno Goud (Curie Institute, Paris)
---

This is really sad news, showing how fragile life is. Thank you for this opportunity to honor Barbara. The conference was the best I ever contended and I feel both inspired encouraged. Although speaking to Barbara I did not at all realize what an effort this was for her but I hope she felt how appreciated it was.
Richard Lundmark (Umea University, Sweden)
---
Stéphane Méresse présente ses très sincères condoléances à la famille de Madame Barbara Winsor et désire témoigner du grand courage et de l'abnégation dont a fait preuve Mme Winsor en se mettant, une fois encore, avec énergie et enthousiasme au service de sa communauté scientifique réunie à Roscoff.
Stéphane Méresse (Univeristy of Marseille, France)
---

I am so sorry to hear about this. I did not know Barbara before the conference but the impression I got was that she was a lovely person. She always had a warm smile on her face. Please send my condolences to her family. Enrico Perini (Max Planck Institute of Molecular Cell Biology and Genetics, Dresden)
---

It was very sad to see how ill was Barbara. But she was not sad; she was so calm, brave and true. It was very impressive and touching. I will keep from her a very strong and positive feeling.
Francois Darchen (Institut de Biologie Physico-Chimique, Université Paris)
---
This has been a shock and deep pain to me !
I spoke with Barbara at her poster during the meeting, both scientifically and personally. Her strength and enthusiasm were apparently unaffected by her sickness (that I learned in Roscoff), she was only concerned by the continuation of her projects and the future of her collaborators and postdocs, in addition to the pain she wanted to avoid to her family. I still cannot believe what happened but admire her even more to have left all of us with this exemplary image of herself. Thanks again to her and you for this great meeting.
M.-F. (Marie-France Carlier, Laboratoire d'Enzymologie et Biochimie Structurales, Gif-sur-Yvette)
---

After, having an association for five years, I am very saddened to hear of Barbara Winsor's death. There are no words to express my heartfelt sympathy to you and your family. Working as a member of Penelope project with Barbara and recently participated in the conference co-organized by Barbara at Roscoff, the news has come to be as a big shock and disbelief.
In my recent conversation at the poster session in the conference, Barbara, said couple of things, which are running in my mind.
While explaining, my poster to Barbara, I used, the sentence, "I and Frans (My boss)" for which, Barbara, replied by correcting my sentence and said, it is only, The Queen, who can say "I and Frans" and everyone else have to use the sentence "Frans and I". She shared her experience, as a child when she along with her mother, went to see The Queen of England, in Canada. She thought it was arrogant on Queen's part to start the sentence, with "I". However, her mother explained to Barbara, that Queen is the only one who can start sentence, while addressing, with "I".
"Teja, the Rvs proteins are not going to fetch you a paper, this one (referring to a new protein) is going to get you one, so go for it".
Last, thing - I felt embarrassed, when Barbara, found that I typed her, name wrong on my poster ("Windsor" instead of "Winsor"). When I tried apologized, for my mistake, Barbara, with smiling face, replied, no need for any apology and said, the surname was actually changed from "Windsor" to "Winsor" by her grandfather.
They're as so many things, I learned as person, and a scientist in last coupe of years, from Barbara. The loss means a lot to me personally. I miss; such a wonderful person, and so many people will miss her.
My thoughts are with you at this difficult time.
With love and sympathy,
Teja Avula (Amsterdam)
---


Sincere condolences

Emmanuel Boucrot (MRC-LMB, Cambridge)
---

I have been impressed by her dignity in Roscoff. She was so thoughtful and attentive
Sincere condolences

Pierre-François Lenne (Marseille)
---

These news come as a big shock! Since Friday morning I'm thinking about her and can not wrap my mind around it and accept the reality.
My deepest condolences to Barbara's family. I would like them to know that although I haven't spend much time with her, I admired Barbara's intelligence, elegance and style and have appreciated the effort she put in organizing the F-BAR meetings. After learning about her health challenges, I admire her courage and wisdom to make the best of her life. As a scientist and a mother, I will always think about her as a role model and will light up a candle in her memory.
Violeta Chitu (Albert Einstein College of Medicine, New York)
---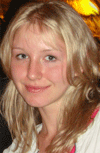 I'm shocked to hear this news, please accept my condolences. For me it was the first international conference and I gained an invaluable experience from attending it. I will always be grateful to Barbara for what she did.

Tatiana_Stanishneva (Moscow State University)
---


Barbara nous a donné une leçon de volonté et de courage extraordinaire lors de la conférence et c'est le souvenir que je garderai d'elle. Sincères condoléances
Sylvette Chasserot-Golaz (Université de Strasbourg)
---
I was truly sad to hear these news. My greatest sympathies and condolences goes for Barbara´s family and relatives. I had a change to meet her once during this amazing meeting she and Harvey together organized. This meeting was by far the best organized meeting I have ever attended, and Barbara did a tremendous job by keeping us entertained with an excellent scientific program. I want to thank her for that. I had a chance to talk with her during the very first evening. We had a fruitful conversation concerning different policies related to dissertations in different countries in Europe. She mentioned having pre-examined many theses during her career and participated in many occasions as an opponent. I am still amazed how she had energy to listen me and give me some great tips for my upcoming dissertation. I will remember her words always.
Sincerely, Anette Pykäläinen (PhD student, University of Helsinki, Finland)
---

It is very sad to hear this news, I enjoyed the meeting a lot. Thank you again for the great time in Brittany.
Olga Sokolova (Moscow State University)
---


Although I was aware that she had health problems, I could not tell at all and the sad news came as quite a shock. I was fortunate enough to meet her at a fantastic meeting that she had put together. What a cheerful trooper she was at the meeting. I was quite impressed. She and her family will be in our prayers.
Ralf Langen (Zilkha Neurogenetic Institute, University of Southern California)
---
I am so sorry to hear this very sad news about Barbara. I had no idea until Tuesday evening that she was so seriously ill. I spoke with her about the organization of the meeting and her enthusiasm, her pleasure for its success were so obvious that they seemed somehow to take away momentarily the hard fight against her illness, I realized that she was not only a great scientist but also a rare and admirable woman. Her final presence for all of us was this fabulous meeting ! Thank you Barbara…
Helene (Helene Barelli, CNRS, Valbonne, FRANCE)
---

This is truly sad and shocking news.
I am shocked because Barbara seemed so exuberant and in good humor when introducing Jim Rothman and animated when we talked about platelets and where exactly Strasbourg was (to this geographically-naive Yank) during a break. I never would have thought she was in such distress. I am saddened because of her loss to our community. I remember well when we happy few gathered for the first BAR meeting in Waldthausen four years ago. I was not much of a yeast aficionado, but Barbara's enthusiastic talk inspired me to think of what those sweet life forms could teach us. I am saddened to think that the next time we meet, Barbara will not be there physically in our band of BAR others (and sisters).
My sincerest condolences to her family and those that were indeed fortunate to know her so well.
Seth Corey (Northwestern University/Children's Memorial Hospital, Chicago)
---


Barbara was very much an inspiration for other women in science as she felt so committed to both her family and her lab life and managed somehow to combine the two. She always had many ideas but was also open to ideas from others which is not so often the case.
Kathryn Ayscough (University of Sheffield, UK)
---


I met Barbara for the first time at the conference. Sitting next to her to eat, she was so friendly and welcoming and enthusiastic, it was such a pleasure to meet with her. I send my heartfelt condolences to her family and friends.
John Briggs (EMBL)
---

I am devastated to hear the terrible news of the loss of Barbara. I met her for the first time during this conference and learned only the very last day that she was so sick. I was impressed to know that she could stay during the whole meeting, and even more to know that she had passed away so soon after the meeting, meaning that she must have been really sick during these days. She created a warm atmosphere in the meeting right from the start when she introduced the spirit of the conference and the keynote speaker. She was there in all sessions including those very late at night. And what is more impressive, she always had an smile in her face. I really admire the type of energy she showed and I feel lucky to have gotten to know her even for such a short time. My sincere condolences to her family and friends.
Miguel
(Miguel Angel del Pozo, CNIC, Madrid)
---