MRC-LMB Crystallisation facility: Automated protocols
More details can be found in the Journal of Visualized Experiments (JoVE): Automated Protocols for Macromolecular Crystallization at the MRC Laboratory of Molecular Biology
Tecan EVO platform: preparing initial screens (Falcon tubes into MRC plates)
Main protocol for Tecan EVO fully automated system (System 1) integrating Sealer (Brandel) and ink-jet printer (Markem Imaje).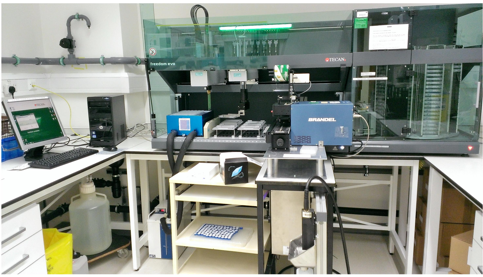 Setting drops (adding protein to plates)
Requirements for the main programs on the MOSQUITO (TTP Labtech).
Two main protocols for additive screening.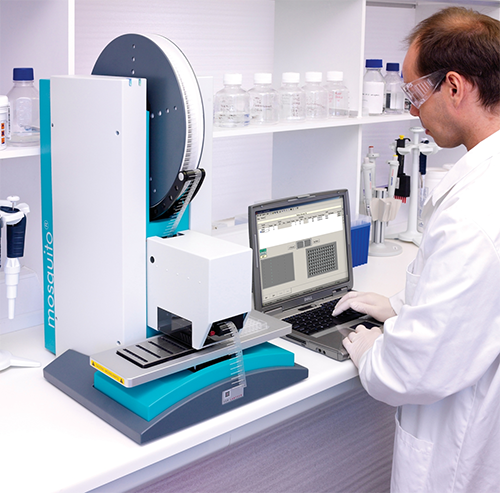 ---
Main protocol for Hamilton LABSTAR fully automated system (System 2) (Hamilton Robotics) integrating MOSQUITO and sealer.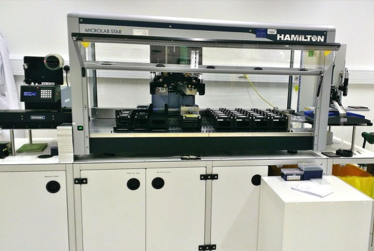 Preparing optimisation screens (4-corner protocol)
Main protocol on the DRAGONFLY (TTP Labtech).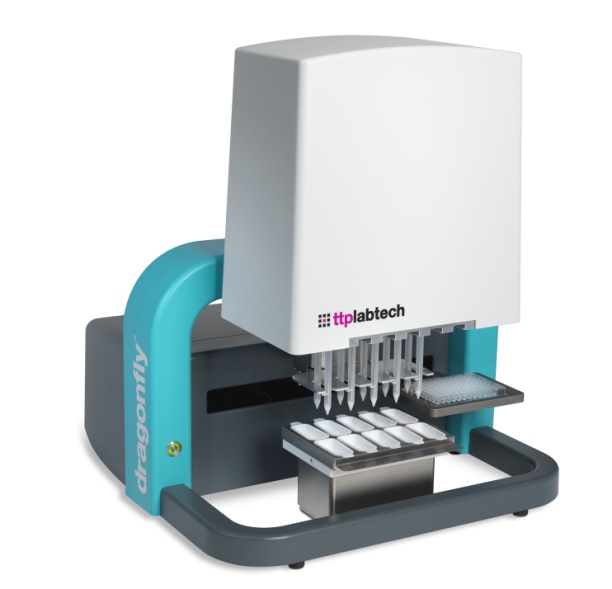 ---
Manual for GENESIS (Tecan, all formats of plates including non-SBS)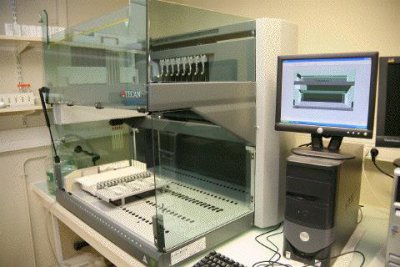 MINSTREL imager (Rigaku) in cold room 1S230 (4 degrees C)
Please contact a responsive for Robotics when using the Imager and the corresponding web-based interface CrystalTrack Web for the first time.
Support: +44 1732 765 008; SN imager: 447; SN gallery/carousel: 468.
Contacts
Fabrice Gorrec, room 2N155, (+44 1223 26) 7807, fgorrec@mrc-lmb.cam.ac.uk
alternatively:
Jan Löwe, room 2N159, (+44 1223 26) 7064, jyl@mrc-lmb.cam.ac.uk
Olga Perisic, lab 2S069, (+44 1223 26) 7893, op1@mrc-lmb.cam.ac.uk
Last Updated 30/1/18