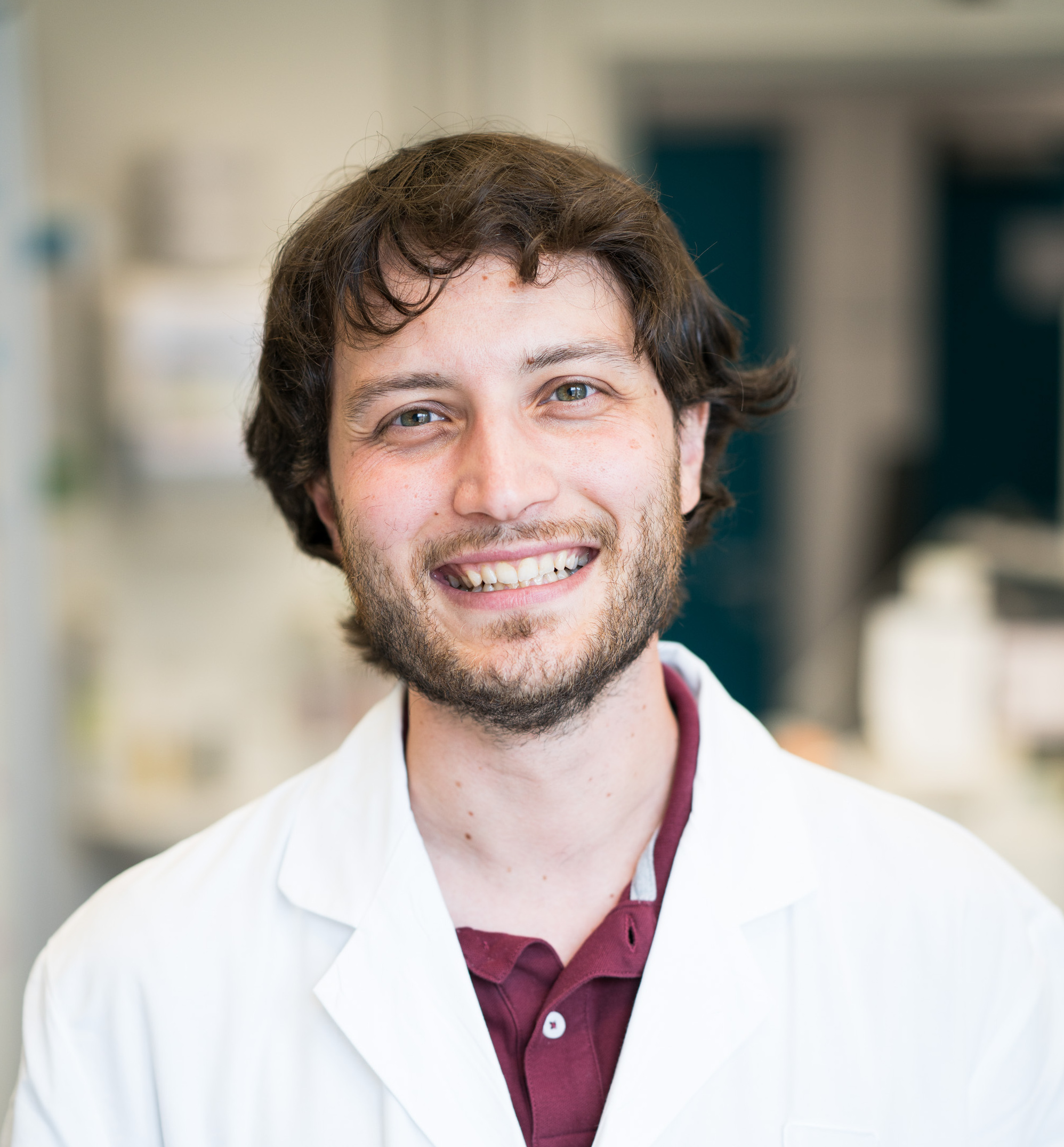 MATTEO ALLEGRETTI
Group Leader
Matteo Allegretti studied Biological sciences at the University of Roma Tre where he also obtained his Master in Biochemistry of macromolecules with a thesis on lipid vesicles as cellular models in an origin-of-life scenario (Luisi group).
Due to his passion for membrane systems, borders between an internal and an external environment, he moved to the Max Planck Institute of Biophysics as PhD student to investigate the structure/function of membrane proteins using cryogenic electron microscopy (single particle analysis), in particular mitochondrial ATP-synthases (Kühlbrandt group). There he pioneered the use of the new direct electron detectors to understand the mechanism of action of molecular machines.
As postdoc he joined the European Molecular Biology Laboratory to investigate the architecture of membrane-embedded proteins directly in their cellular context (Beck group). His focus has been on the nuclear pore complex conformational adaptations and subsequent nuclear envelope remodelling upon environmental perturbations and protein knock-outs, using an integrative structural biology approach.
In the Laboratory of Molecular Biology (Cambridge) Matteo's group will continue investigating the macromolecular basis of nuclear remodelling in health and disease with a focus on the interaction nucleus-cytoskeleton. The group will continue developing and using novel imaging technologies to describe the mechanisms which give rise to macromolecular and therefore cellular plasticity.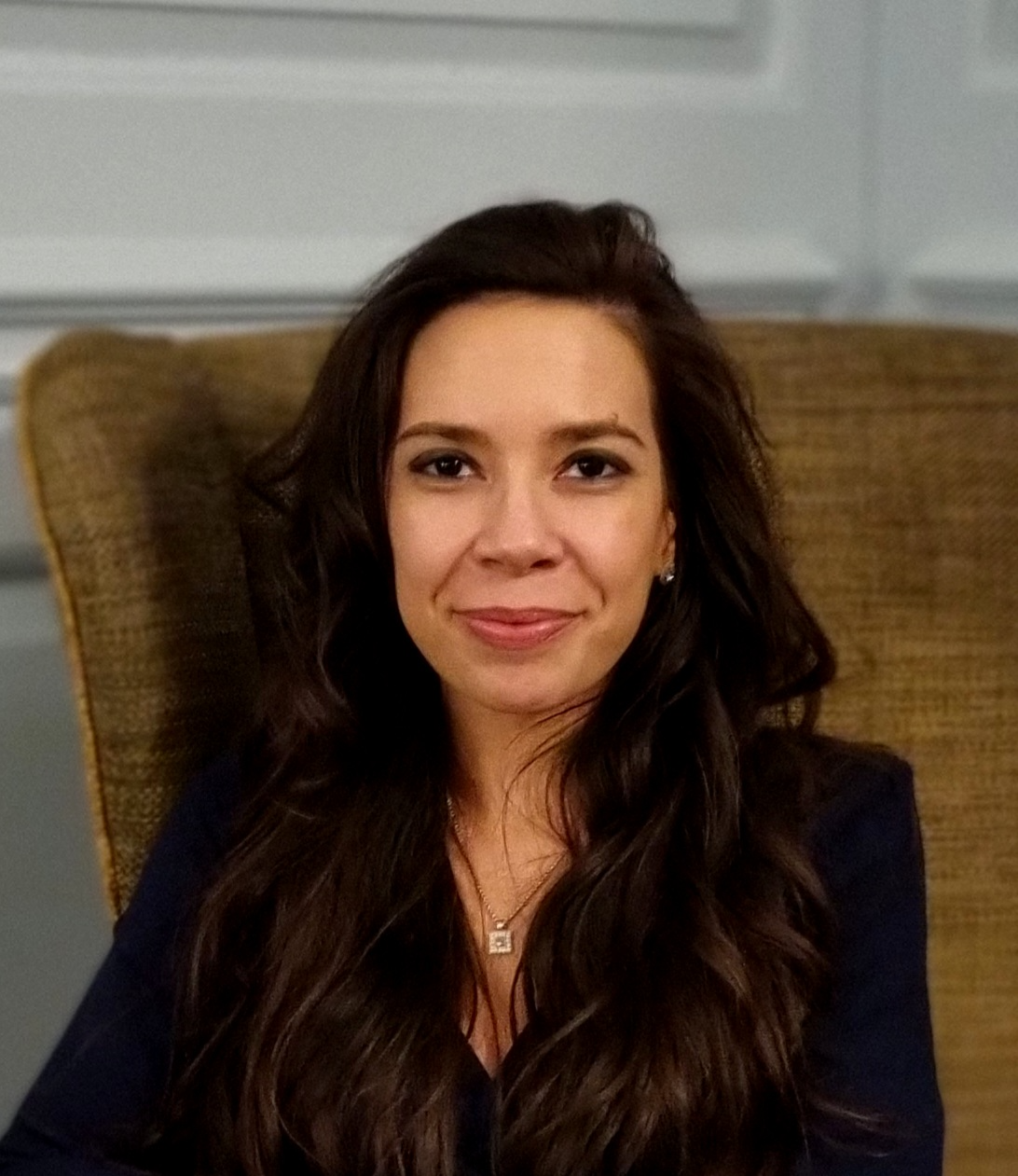 ÁLIA DOS SANTOS
Postdoctoral researcher
I earned my bachelor's degree in Biochemistry from the University of Lisbon in 2014, specialising in biophysical methods. During this time, I became interested in membrane protein complexes and joined the lab of Prof Kurt Drickamer at Imperial College London, as an ERASMUS student, to investigate the oligomerisation and stability of C-type lectins. After I graduated, I continued my research on transmembrane receptors in the lab of Professor Paula Booth at King's College London.
I began my PhD with Dr Christopher Toseland in 2015, at the University of Sheffield. Using Atomic Force Microscopy and Super-Resolution Microscopy, I studied how DNA repair pathways affect global nuclear mechanics emphasising the importance of chromatin organisation in the physical and mechanical properties of the organelle. I also investigated the role of molecular motors, such as Myosin VI, and associated partners in the spatial organisation of transcription and other nuclear processes.
I joined the lab of Dr Matteo Allegretti at the MRC-LMB as Postdoctoral researcher in early 2022. I am employing cryo-TEM and cryo-CLEM for the structural characterisation of nuclear envelope components in situ. I am also interested in nucleo-cytoskeletal coupling during confined cell migration and nuclear envelope repair in physiological and premature ageing.
CALLUM ORMSBY
Summer student
Callum Ormsby is studying Biological Natural Science at the university of Cambridge. He has joined the lab to investigate nucleus-cytoskethon coupling in mammalian cells. At the same time he took the opportunity to learn Python with Alister Burt (Barford group).